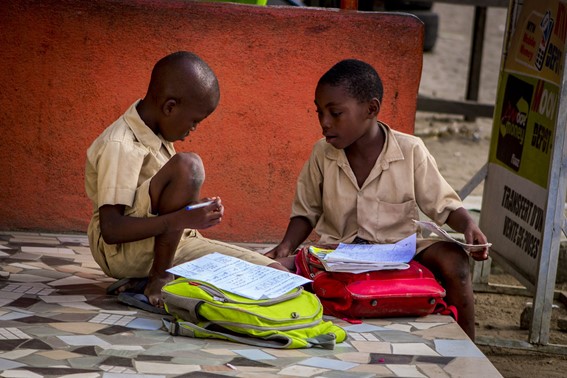 The pandemic has made e-learning more relevant than ever, with teachers being forced to adjust to new, tech-based methods. The extent to which this will remain commonplace is up for debate. But what does seem clear is that some of the changes we've seen in EdTech will have an impact on how underserved communities are educated moving forwards.
Fundraising for education in years to come is likely to revolve in large part around some of these tech-related changes. So let's take a look at where funds are likely to be in demand in the next five years or so.
Making content more easily accessible
Education nowadays is reliant on each student and teacher having access to the internet –– something many of us take for granted, but which can be difficult and expensive in much of the world. Not every internet service is the same. Even here in the UK, for instance, Wistaston Road in Crewe, Cheshire has an average of just 0.24Mbps of download speed, according to Sky News. Most apps and programs won't function at this speed. Then consider more far-flung communities around the world, where speeds can be even slower, or where there may not be access to broadband at all.
As we move even further toward internet-dependent education, fundraisers will be able to do a great deal to help. Charitable efforts will help to ensure that decent internet is supported more widely, as well as that the software used for education can be used even with slower connection speeds –– as well as offline.
Providing children with hardware
Computers, tablets, or even smartphones for children can get expensive, especially for families that have more than one school-aged child. Yet these tools are becoming all the more essential. The good news is that the most cutting-edge, expensive equipment isn't usually required. As Forbes has reported in discussing digital transformation in classrooms, entry-level laptops or Chromebooks are typically more than enough for EdTech software.
These simple laptops are less expensive, which means that money from fundraising efforts can go even further and help more families in need. This money can also go towards other hardware items that children may need for classes, such as headsets, or even solar panels for rural areas that don't have electricity.
Tech-enabled education systems
As technology becomes more entwined with education in general, some school systems are also beginning to consider the impact that data collection and analysis can have on education. In particular, this sort of tech-enabled education system is emerging as a way to improve everything from teaching methods to teacher retention in underperforming districts or underserved areas.
This is in large part a concept for the years to come; data analytics has been somewhat slow to impact youth education the way it has disrupted other industries. With that said, New Globe lists some promising results that have already come from tech-enabled education systems, specifically in parts of West Africa. The organization reports a vastly improved rate of learning numeracy and reading fluency, as well as a boost in the number of teachers present in classrooms –– all as a result of tech-driven insights and strategies. As these systems become more mainstream, they'll undoubtedly provide additional opportunities for educational fundraisers. Charitable giving will help to scale these systems and apply them in more communities and school systems.
Augment lessons from teachers
Not only do brick-and-mortar schools and classrooms have a limited capacity, but they can be difficult to get to. Circumstances such as limited transportation, inclement weather, and sometimes even natural disasters can make it such that students cannot attend class. Through online classes and EdTech, teachers have proven capable of teaching more students regardless of where everyone is located. Virtual classes allow for up to 3-4 times the number of students, which means that more classes can be taught by fewer teachers.
This is rightly viewed as an imperfect solution, but it can be helpful to areas that lack certified teachers, or where access particularly problematic. And here too, fundraising will play a role in scaling solutions.
Charitable Giving
There are many opportunities to take part in charitable giving efforts to support education. Whether through individual giving, organisation fundraising, or anything else of the sort, you can put together money that goes toward a brighter future for children –– particularly in underserved populations or struggling school systems.
The information above simply provides you with an overview of where and how that charitable giving is likely to be put to use.
For more information on this and related topics, please visit us here at Fundraising Consultants again!