Is the email dead yet?
Talk to any of my teenagers – or most of their friends – and you would think the day of the email was well and truly gone.
I recently told my 18-year-old that I had emailed a copy of her sister's CV to her as it was really well written.
Her reply was straight to the point: "WhatsApp the document to me, mum. Emails are for old people."
But whilst millennials and Gen Z-ers might see email as some strange relic from the past, the days of the good old email are not over yet.
Some predict that the days of the email are numbered. But with nearly 60% of us starting the day by checking our email inbox, the humble email is still going strong.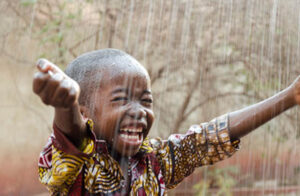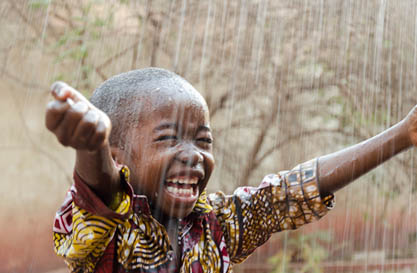 Charity fundraising: Why emails matter
With many of us checking our emails throughout the day, the humble email still matters. And this is definitely the case for the charity sector.
Many of my charity clients still use the medium of email – often very successfully – for fundraising and for building relationships with their supporters.
As most charities know, doing email marketing properly can drive traffic to the website, increase engagement and raise more funds.
Tips for writing impactful emails to your donors
So how do you create emails that people will open? And, more crucially, that will result in a positive response?
Whether you are asking for donations, volunteers, or a specific response (such as praying, campaigning, or coming to an event), your email needs to stand out.
Here are my three top tips for writing a great fundraising email:
Nail your subject line: If you want a good open rate, make sure your subject line stands out. Make it funny, personal, controversial or intriguing. But whatever you do, don't make it boring. Here are some examples of great charity subject lines that have caught my attention and have resulted in me responding to the call to action:
Sarah, look what you have gone and done: A thank you email asking me to sign up to the charity's monthly newsletter.
You'll need some tissues at the ready Sarah: A Christmas appeal from a homeless charity.
Sarah: My place or yours this Friday? A reminder about the charity's forthcoming Christmas concert.
Tailor your content: Tailor your content to a specific audience for the best chance of engagement. Generic equals boring, and boring equals not getting read. Segmenting your email list will help with this. And if your audience is a specific group of people such as educators, older people, parents or pet lovers, talk directly to them. Speak their language. Let them know that your message is for them.
Show emotion: A bit of emotion never hurts. In fact, emotion is a key driver behind charitable giving. And we are not talking here about the guilt tripping type of emotion that makes you feel obligated to give. This is about the positive rewards of giving. Feeling good about what you are doing. Knowing that you are helping make a difference. It's these 'reward emotions' that so often motivate us to give or act.
Charity fundraising best practice
Charity consultant Sarah recently received a fantastic thank you email from a charity she supports;  Trocaire's email thank you was a great example of good fundraising practice. I loved the picture of the family who were self-sufficient and happy. It was personal. They called Sarah by her name. She was not a 'friend' or a 'donor.' She was Sarah.
There was no hidden fundraising agenda. No request for a regular gift or another one-off gift. Just a thank you. No strings attached; just an opportunity to be thankful and make her feel valued.
Brilliant.