Organisational culture isn't something that fundraisers talk about very much. But to thrive, successful fundraising needs the right climate. And that's where culture comes in.
What is a culture of philanthropy?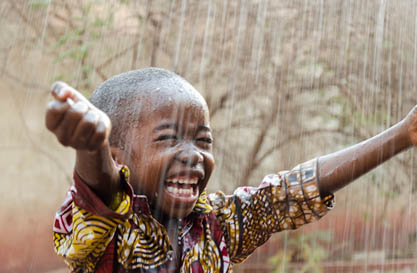 Also known as a 'fundraising culture', charities that embody a culture of philanthropy view everyone as an ambassador for the organisation. They believe that everyone plays a part in the fundraising process. So, whether you are the chair of trustees, interim finance officer or member of the delivery team, you understand the basics of fundraising and see yourself as playing a part in raising funds for your organisation.
How to change culture?
Organisational culture is a vast area and there are a whole host of factors that determine this. Fundraising culture can be influenced by things like the age and size of the organisation, the attitude of the senior team and trustees towards fundraising and the length of time the charity has been engaging in fundraising activities.
So how can you create a culture of fundraising within your organisation? A culture where everyone 'gets' fundraising and feels part of it? Well the simple answer is that there aren't any simple answers! Organisational culture is complex and there are no quick fixes. That said, there are practical steps you can take to help encourage a culture of fundraising – here are our top five:
Find a champion: If you can identify a senior person, such as a trustee, who "gets" fundraising, get them on board as they could be your most important ally. Getting them involved in fundraising activities can help set the tone across the organisation that fundraising is important and deserves support. They can also help by doing some internal PR for you: sending out an email to everyone for example when you secure a new grant or achieve an important milestone.
Celebrate success: There's a lot the fundraising team can do to highlight their successes internally. It is amazing how often charity teams work in silos, with operations colleagues unaware of what fundraisers are doing. So break out of those silos, engage with staff across the board and from top to bottom, to demonstrate the difference you are making.
Involve your senior staff: Link up your CEO to some of your key donors and provide opportunities for him or her to engage with donors regularly. Sending Christmas cards, calling to say thank you and signing written updates are just a few ways you can involve them on a practical level. By involving them at a practical level, not only will your results improve, but you will also foster a sense of ownership. After all, everyone wants to be part of something successful!
Build knowledge: All too often we often assume that non-fundraising staff understand more about fundraising than they actually do. Their knowledge is often more limited than we think. So whenever you share information about your activities internally, always use the opportunity to help people understand fundraising better. For example reporting to colleagues that the response rate to a donor acquisition campaign was 12% may sound very low to some, but if you compare that to sector averages and review that in the light of the impact of the pandemic, your colleagues will get a very different picture! And, most importantly, they will have added to their knowledge about fundraising. Sharing sector trends and recent news articles and reports can also be a great way of helping others become more knowledgeable about fundraising.
Focus on the 'why' not just the 'what': Fundraisers are often great at talking about their work and activities. But sometimes, in focusing on the 'what' we can forget to explain 'why.' When the opportunity arises, share with colleagues the reasons behind the work you do. Why do you focus on some areas of fundraising and not others? Why is it important to spend so much time on reporting back to funders? Why do we need a new CRM?
Changing the culture of an organisation doesn't happen overnight but takes time, patience and effort to achieve. But it can be done and in the end your fundraising will be all the stronger for it.