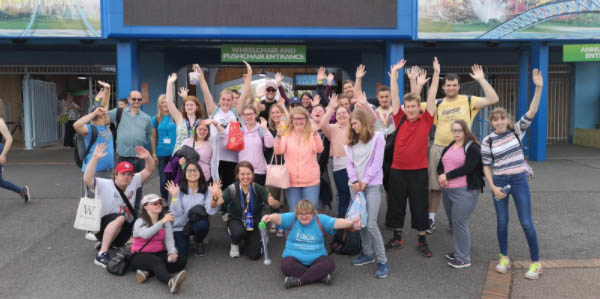 Who
The Halow Project helps learning-disabled young people across Surrey to prepare for independence and a successful, fulfilling adult life.  Based in Guildford, Halow supports 170 young people each year. 
The charity's grant income was low. Capacity was limited as they did not have a dedicated Trust Fundraiser.  They decided therefore to outsource this aspect of their fundraising and we were invited to tender for this work.
Why Fundraising Consultants Ltd?
After reviewing the work of a number of freelancers and consultants, Halow selected Fundraising Consultants because of our personable approach and extensive experience of trusts and grants fundraising.  
What we did 
Working on a two day per week basis, Sarah began managing all the trust fundraising, including liaison with funders, funding applications and reports and working with programme staff.  Over a two year period, grant income increased steadily and Halow was delighted to receive a number of large grants from grantmakers who hadn't supported them previously, including the Garfield Weston Foundation.  Income from longer-term donors increased and we successfully secured a far  higher proportion of unrestricted funding, reducing their overreliance on restricted project grants. 
What the client says
"Sarah joined Halow as an external consultant a couple of years ago, and has been an exceptional asset to our team. She is very professional and experienced and has managed our trusts work very successfully. The strategic advice has been hugely helpful and she is always a pleasure to work with." Helene Williams, Fundraising Manager, Halow Project.