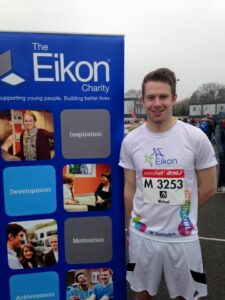 Charity client: The Eikon Charity
Surrey-based charity, Eikon has been inspirational in supporting young people across Surrey for over two decades. The charity works with children and young people who face a whole range of challenges; these include family breakdown, substance abuse, mental health problems and low aspirations.
Eikon was looking for a fundraising audit and some expert support to help them develop a fundraising strategy. There were also two vacancies which Eikon was struggling to appoint to: Director of Development and Trust Fundraising Manager.  
Fundraising Consultants Ltd – why us? 
Eikon selected Fundraising Consultants because of our past track record with the charity; we had worked with Eikon ten years previously when the organisation was in its infancy. The support back then involved a fundraising audit and coaching for their newly-appointed Trust and Corporate Fundraiser. Ten years later, the charity's CEO called us to ask us to provide some strategic fundraising support to help Eikon strengthen its fundraising. 
Fundraising strategy and hands-on fundraising support
Over a twelve-month period, we supported Eikon in four ways:
What difference did we make?
The work was very successful; so much so that one of our consultancy team has now moved client-side to become Eikon's Director of Development!
"I greatly valued the contribution to Eikon's mission and work. Charmaine and the team draw on their extensive project management and front line operational experience when preparing a case for support. They present practical, effective solutions to resolve the needs of the client in a planned, strategic and professional way, coupled with passion for the cause, whilst ensuring that the donor's criteria are fully met through a meticulous approach to budgeting, data analysis and outcome reporting." Jenny Griffiths, Chair of Trustees, The Eikon Charity.