Legacy income – and why it matters
Gifts in Wills are the holy grail of fundraising.
LarkOwl's excellent report, 'The calm before the storm, UK Fundraising RoI 2020' estimates a return of £30.55 for every £1 spent on legacy fundraising. This of course massively outstrips all other forms of fundraising.
We all know that gifts in wills are a major source of income for many charities; and the good news is that the legacy market is set to grow. Legacy Foresight predicts an increase of up to 24% by 2025 in gifts from wills to the UK charity sector. Jon Franklin, economist at Legacy Foresight, sums it up as follows:
"The prospects for the legacy market in 2021 are promising, with an expectation of an increase in the number of gifts, recent house price growth driving up the value of these gifts and, ultimately more legacy income."
So why are many small charities still not dipping their toe into the legacy market?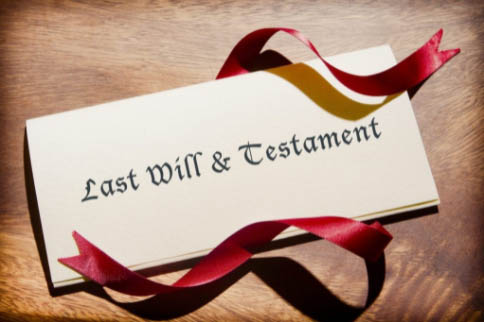 Legacy fundraising for smaller charities
For smaller charities and newly established organisations, legacy fundraising can be daunting. Money and death all in one conversation. How do you say the right thing around this sensitive subject?  Where and how do you start identifying legacy prospects? What if you don't have the training and experience in legacy fundraising? And shouldn't my cash-strapped voluntary organisation be focusing on the 'quick wins' of fundraising?
The good news is, you don't need a large budget, in house experience and sophisticated techniques to run a successful legacy programme. In fact, one of my personal bugbears is that fundraising has become so technique-driven and unnecessarily complicated; and in doing so, the all-important relationship with the donor has got lost.
Richard Radcliffe, who has been working in this field for over 30 years puts it brilliantly: "Do you really think anyone has left a legacy because of a lengthy legacy brochure? Do you really think anyone wants a guide from "their charity" about how to work out what they are worth before they visit their solicitor? Do you really think the whole act of leaving a legacy should be made complicated?"
The answer of course is an unequivocal no.
How to kick start your charity legacy programme
Here are five simple ways to get started with legacy fundraising:
Build relationships: Legacy fundraising – like pretty much every other area of fundraising – is about relationships. Nurture your donors, thank them, update them and let them see the life-transforming difference their support makes.
Avoid the sales pitch: My parents –  like most discerning baby boomers – don't want to be sold to. They don't like sales people, being chased or receiving mail that they haven't asked for. They don't want to be sold to. So forget the unwanted pitches and inspire them; personalise your communications and drop the hard sell.
Tell your story clearly and powerfully: The starting point is a clear proposition and inspiring message. Research also shows that sharing stories of those who have already chosen to leave a gift in their Will can add strength to your proposition.
Encourage legacy conversations: A charity we're working with in Cornwall is doing some great work to demystify the whole area of legacies with staff and volunteers, and to encourage all staff and volunteers to have natural conversations about legacy giving as and when supporters ask about leaving a gift in their Will.
Listen and learn: The legacy fundraising sector has always been open to sharing and learning from each other. The CIoF's Legacy and In Memory special interest group is a great place to start. There are also lots of free resources and sources of information out there. Some of our favourites include: Remember A Charity, Legacy Foresight, the Small Charities Coalition and the Charities Aid Foundation.
So, legacy fundraising is not scary, or fraught with financial, legal and technical issues; instead, it should be a natural extension of the donor relationships you already have. You don't need a big budget or elaborate marketing materials. But with some basic research, a clear proposition and support and input from your charity and the wider fundraising community, you are well on your way to getting started.
What are you waiting for?